Overview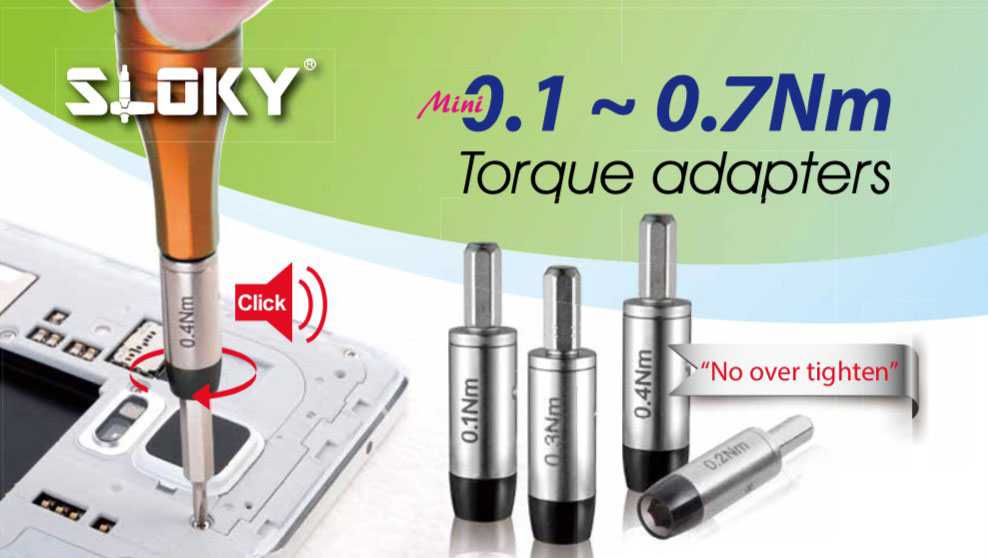 Precision fastening tools are advancing rapidly day by day. These tools are becoming a one-stop solution for every new technological device. Although all 3C devices may utilize such tools, smaller devices like watches also need precise fastening tools. Mini adaptors by Dr. Torque are one of the most emerging precision fastening tools that assemble parts of watches firmly as it enables a watch manufacturer to maintain the balance of torque in watches, ensuring that its parts do not remain tight and loose. Thus, the range of these mini adaptors is ideal for professional players who want quality electronics assembly.
Robust Features:
Fit into almost any kind of bits and handles
Assure safety and torque control
No over-tightening of any object
A click sound can be heard when the desired torque limit is reached
Reversible system to loosen the tight object and vice-versa
To prevent the screw from breaking or being damaged, the limit of loosening torque is greater than the limit of tightening torque
Get yourself a customized set of screwdrivers by sharing the details of what kind of application you need it for along with free recommendations on the right torque control systems and the best electric screwdrivers for you!
Files Download